At the end of September, I completed the third quarter list of significant book acquisitions to the PRC Seminary library for this year. At their October meeting the TSC (Theological School Committee) received a copy for their information, and I also send it out to the faculty and students so that they can keep abreast of new titles.
But the list is of value to you too, in my estimation. As noted before, part of my reason for posting this list here is not only to show you the kind of books the seminary adds to its library, but also to stimulate you to find something to read. Yes, there are books here for the layman and laywoman, for the young adults and for teenagers – even children (the new Bible story book!). Browse this list and perhaps you will find something of interest to you.
Again this time we will divide the list into two parts. In this list we will look at four (4) sections: biblical studies, commentaries, church history, and creeds and confessions. It is my hope that you find something of interest to read this Fall – and soon for those winter nights.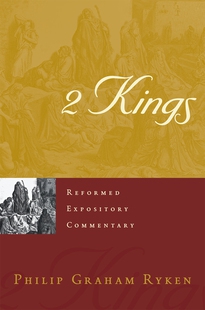 Biblical studies/ Commentaries/ Biblical Theology
Series:
~ Opening the Scriptures (Christian's Library Press): Psalms II – F. Van Deursen, 2015
~ Preacher's Commentary (T. Nelson): Proverbs – D.A. Hubbard, 1989
~ Preaching the Word (Crossway): 1 Kings: Power, Politics, and the Hope of the World – J. Woodhouse, 2018.
~ Reformed Expository Commentary P&R): 2 Kings – P. G. Ryken, 2019
Other Commentaries (Individual)
The Majesty of God in the Midst of Innocent Suffering: The Message of Job / Walter C. Kaiser, Jr. (Walter Christian). Fearn, Ross-shire, GB: Christian Focus, 2019.
Individual Biblical Studies Titles
The Question of Canon: Challenging the Status Quo in the New Testament Debate / Michael J. Kruger. Downers Grove, IL: InterVarsity Press, 2013.
Just Words? : Special Revelation and the Bible / Paul Helm. Darlington (England): Evangelical Press, 2019.
The Jesus Crisis: The Inroads of Historical Criticism into Evangelical Scholarship / Robert L. Thomas; F. David Farnell. Grand Rapids, MI: Kregel Publications, c1998.
The Master's Perspective on Biblical Prophecy / Richard Mayhue; Robert L. Thomas; John MacArthur. Grand Rapids, MI: Kregel, c2002 (The Master's Perspective Series) v. 4
All Things New: Revelation as Canonical Capstone / Brian J. Tabb; Donald A. Carson. Downers Grove: InterVarsity Press, 2019 (New Studies In Biblical Theology) vol. 48
Jehovah's Mighty Acts: Book 1 / (Tell His Wonders) Nathan J. Langerak; Michael Welply, Illustr. Jenison, MI: Reformed Free Pub. Association, 2019.
Church History, General and Biography
The Reformation 500 Years Later: 12 Things You Need to Know / Benjamin Wiker. Washington, DC: Regnery History, 2017.
The Six Johns of the Scottish Reformation: With the Scots Confession of Faith 1560 / S. James Millar. Kilsyth, Scotland: James A. Dickson Books, 2015.
Sons of Calvin: Three Huguenot Pastors / Alan C. Clifford. Norwich: Charenton Reformed Pub., 1999.
21 Servants of Sovereign Joy: Faithful, Flawed, and Fruitful / John Piper. Wheaton, IL: Crossway, 2018 [a compilation of the entire "The Swans Are Not Silent" series, vols.1-7]
Americans from Holland. / Arnold Mulder, 1885-1959. Philadelphia: J.B. Lippincott Co., 1947 (The Peoples of America Series) – gift from Van Raalte Center
History and Characteristics of the Reformed Protestant Dutch Church. / David D. Demarest, 1819-1898. New York: Board of Publication of the Reformed Protestant Dutch Church, 1856 (from DJE's library – had rebound).
A Goodly Heritage: The Secession of 1834 and Its Impact on Reformed Churches in the Netherlands and North America / Cornelis Pronk, Grand Rapids, MI : Reformation Heritage Books, 2019.
Recognizing the Legacy of George M. Ophoff / Douglas J. Kuiper. Grand Rapids, MI: Calvin Theological Seminary, 2019 (ThM thesis).
Creeds, Confessions, History of
The Belgic Confession: A Commentary / David J. Engelsma. Jenison, MI: Reformed Free Pub. Association, 2019 (vol.2).
Article 36 of the Belgic Confession Vindicated Against Dr. Abraham Kuyper: A Critique of His Series on Church and State in 'Common Grace' / Ph. J. (Philippus Jacobus) Hoedemaker, 1839-1910; Ruben Alvarado, Transl. Alten, the Netherlands: Pantocrator Press/ Wordbridge Publishing, 1901/2019.